Even the brightest blossoms eventually fade and wither, but you can enjoy their beauty for much longer if you make a floral arrangement using cuttings from the longest-surviving flower varieties.
What cut flowers last the longest? Cut flowers with the longest lifespan include chrysanthemums, zinnias, carnations, gerberas, orchids, and alliums, with respective periods of 21-28 days. Longevity depends upon how they are cut, water quality, tools used, and other steps reflective of florist care standards.
Each of the following beautiful blooms lasts longer than most species and will remain stunning for weeks with a little TLC.
Here are 14 cut flowers with the best vase life, plus our expert tips on how to keep them fresh!
14 Longest Lasting Cut Flowers
Ranging from 7-day displays to flowers that remain fresh for almost a month, here are the longest-surviving blooms and how to celebrate them!
1. Allium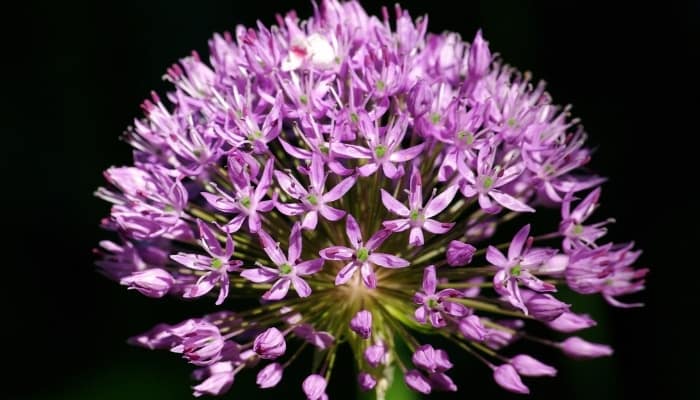 These tall flowers typically last 14-21 days in the vase and commonly come in purple, blue, and white shades.
This makes them pair beautifully with shorter pink/purple tulips and carnations to fill the gaps.
2. Alstroemeria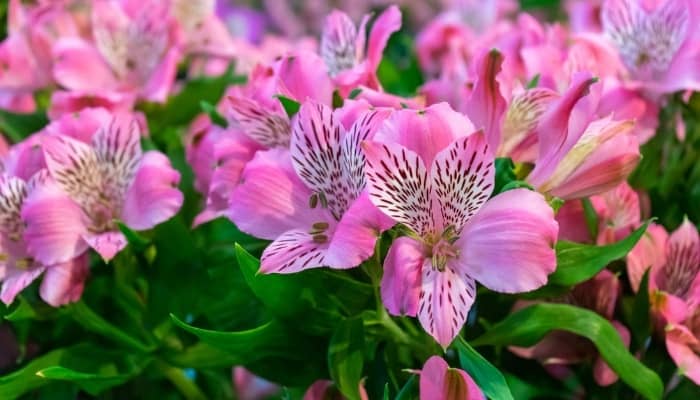 Alstroemerias last up to 14 days and come in white, red, pink, yellow, and orange varieties.
Their dense mass of blooms makes a great backdrop for striking flowers like roses or red/yellow gerberas.
3. Carnation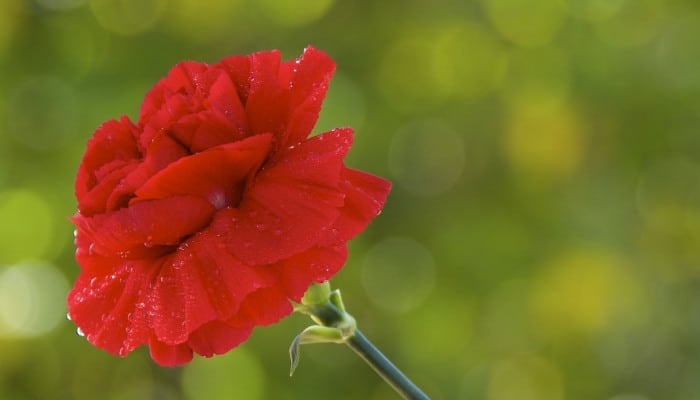 This romantic, frilly beauty lasts around 21 days and typically comes in pink, orange, white, red, and yellow. Carnations pair well with most mass/filler flowers including roses, gerberas, and ranunculus.
4. Chrysanthemum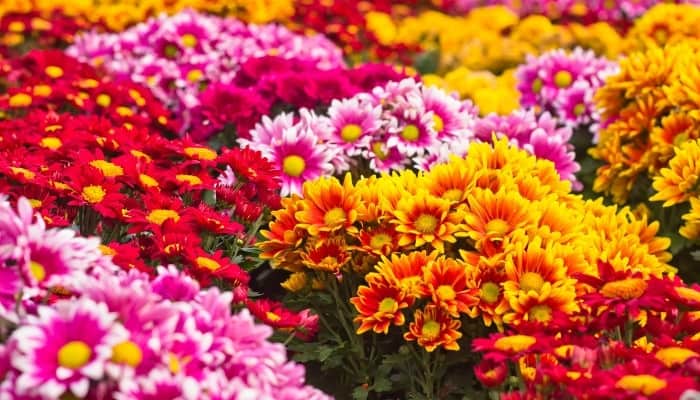 Mums' flowers can live up to 28 days and come in yellow, white, bronze, pink, and purple shades.
Their versatile petal shapes from spider to pompom complement pansies, daisies, and white hydrangeas.
5. Delphinium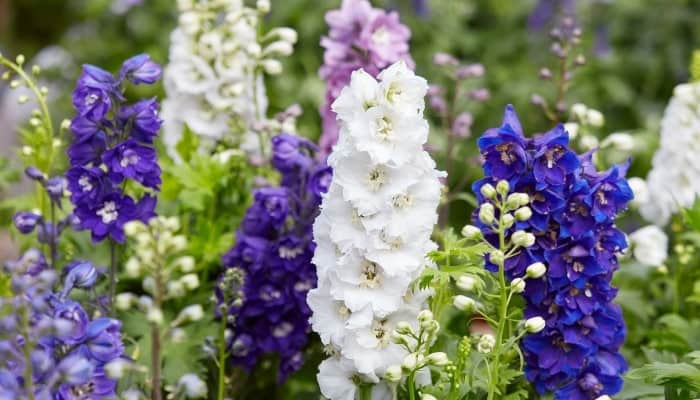 Tall and graceful delphiniums survive around 7-14 days and come in blue, white, violet, and lavender tones.
Pair them with sunflowers in summer or with lilies and chrysanthemums for softer arrangements.
6. Freesia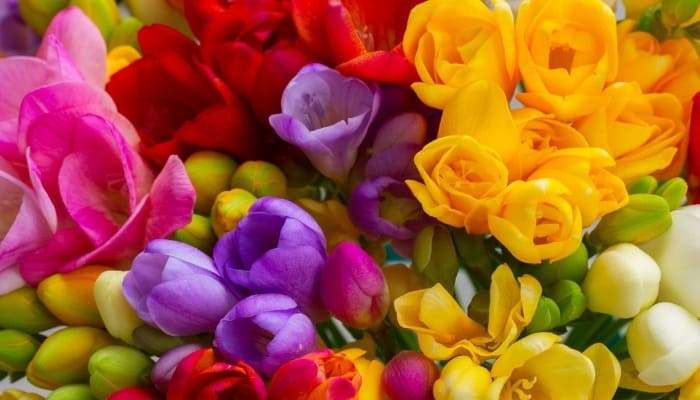 Freesias last around 10-16 days, particularly the heavily fragrant yellow and white varieties.
They also come in reds, yellows, whites, and purples and pair well with tulips, daffodils, and hyacinths for pretty spring displays.
7. Gerbera Daisy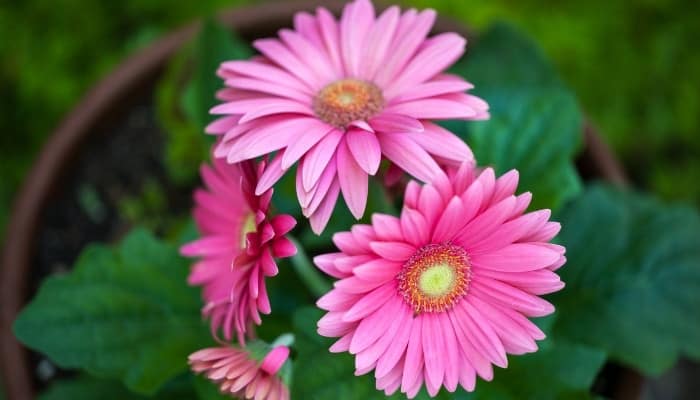 One of the most popular cut flowers, gerberas last up to 21 days and come in bright shades of pink, red, orange, yellow, and white.
They pair well with many flower varieties including lilies, ranunculus, and roses.
8. Gladiola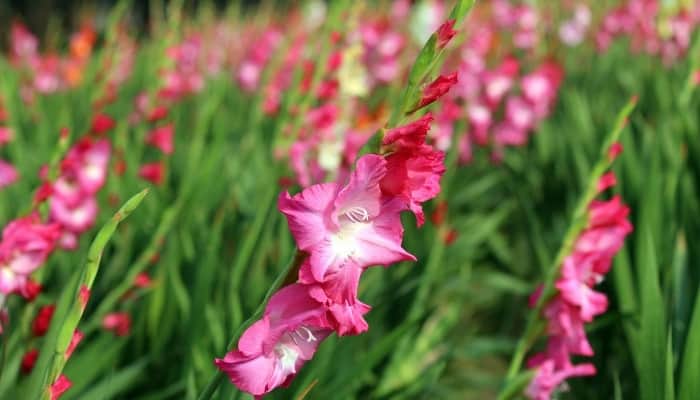 Gladioli usually last around 10-13 days cut fresh and come in white, purple, yellow, and pink tones.
Their tall sword-like blooms favor bushy companion flowers such as zinnias and dahlias.
9. Lily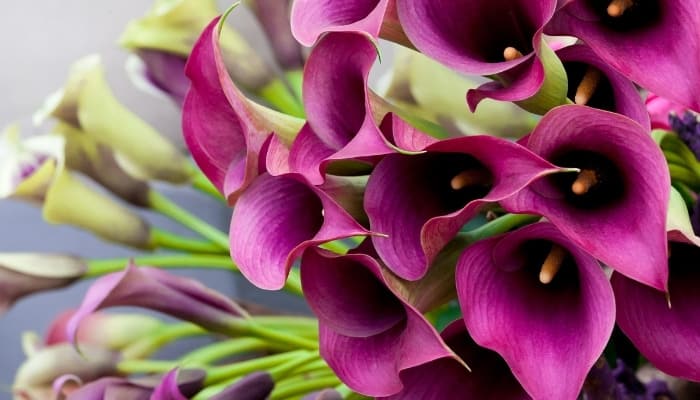 These delicate, timeless flowers are commonly white, pink, yellow, and orange and last 10-14 days. Choose stems with slightly open lower buds for prolonged blooms.
Pair them with striking focal flowers like tulips and irises.
10. Orchid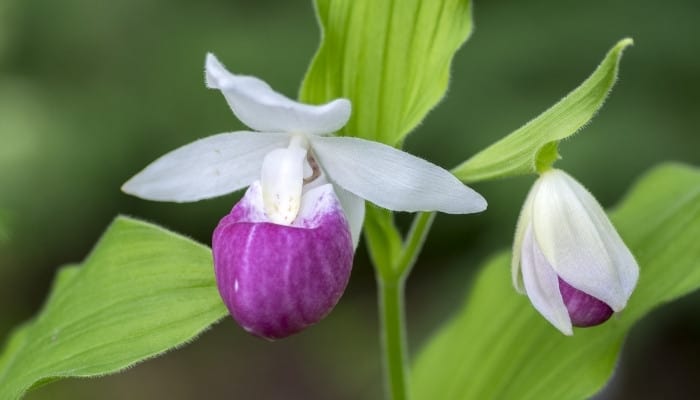 Orchids normally survive for 14-21 days and typically come in white, pink, yellow, and blue colors. Make orchids the focal point with freesias or pair with lilies for a softer, contemporary arrangement.
11. Ranunculus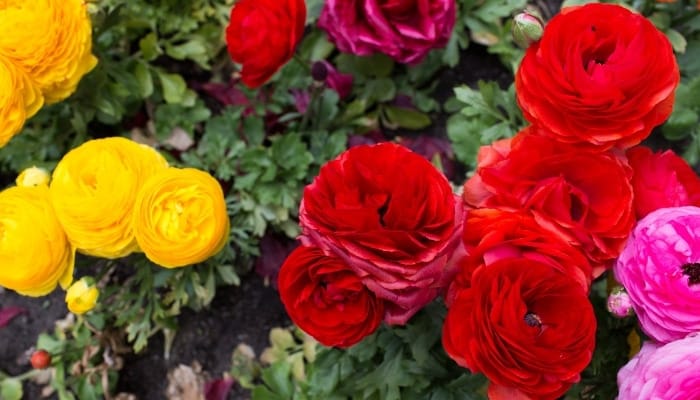 Ranunculus comes in beautiful pastel and bold shades of peach, cream, yellow, red, and orange and normally last up to 7 days.
Their dainty rose-like blooms complement other soft flower heads like roses and peonies.
12. Rose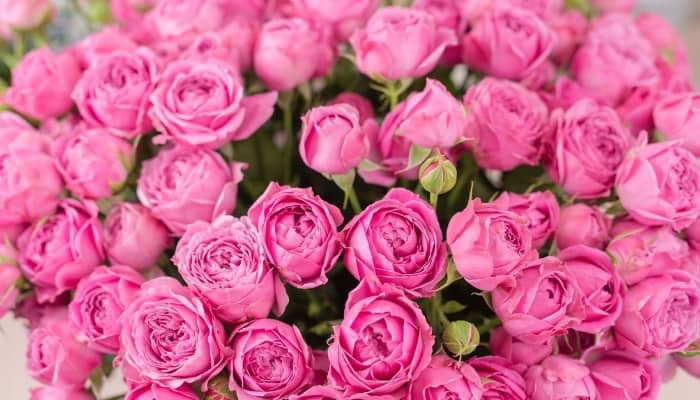 This cut flower favorite commonly comes in pink, white, purple, and red and should last 11-14 days.
Roses look best in simple arrangements – pair with lilies or pale varieties of alstroemeria and chrysanthemum.
13. Sunflower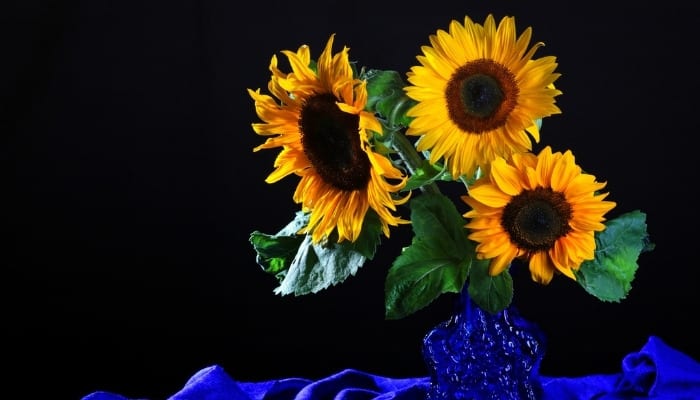 Sunflowers last between 12-14 days when freshly cut and range from golden yellow and bronze to orange and red.
Pair with similarly bright blooms, like irises, chrysanthemums, roses, and chamomile, for a vibrant seasonal bouquet.
14. Zinnia
Bold and bright zinnias can last up to 26 days with great care and come in pleasing shades of purple, pink, orange, and red.
These work beautifully with other rounded blooms like gerberas, marigolds, mums, and roses.
How To Keep Flowers Fresh in a Vase – 4 Tips
If taking

garden flower cuttings, take snippings around early morning. According to Rose Edinger from

Brooklyn Botanic Garden

, this is when "flowers have had the benefit of cool night air and morning dew and the stems are well-hydrated and firm to the touch, helping them recuperate for longer in the vase."

Cut an inch or so from the stems at a 45° angle to create a fresh water opening. Regular household scissors won't do as the blunt blades can damage the stem's vascular system, preventing water uptake –

always use strong pruning shears.

Keep flowers out of direct sunlight and heat sources like radiators/air vents that could dehydrate the blooms. Also, keep your vase

away from fruit bowls

warns Bethany Day from

Interflora

"as fruit releases high levels of ethylene gas which speeds up flower aging."

Snip off any leaves that sit below the waterline with shears to prevent rot from setting in. Also,

change the vase water daily

with lukewarm water to prevent shock and encourage water absorption.
Related Questions:
How Do Florists Keep Flowers Fresh?
Florists have on-site coolers set between 36-46°F to store flowers before using them in arrangements, and they deliver the bouquets in refrigerated trucks.
They also replenish the water of their flower stock daily, sterilize all equipment, and use floral preservative powders/sprays to maintain vigor.
How Do You Keep Flowers Fresh in the Fridge?
Set your fridge below 40°F and clear it of any fruit as the gases released can contribute to faster wilting.
Cut 1-2 inches off the stems and place them in a vase of fresh water, preferably mixed with floral preservative powder.
Keep the vase in the fridge for 6 hours each night for optimal hydration.
Conclusion
To sum up, chrysanthemums, zinnias, and gerberas are among some of the longest-lasting cut flowers you can choose from and can be paired with many similar enduring flowers on the list.
If you want your flowers to last as long as possible, take a petal out of a florists' book and place them in a safe and temperate location.
Also, keep damage/bacteria at bay by using the right tools, and don't forget to refresh your vase water daily!