Underwhelmed by your local tree nursery selection? Yearning to grow something outside your comfort zone this year (though hopefully not your grow zone)? We hear ya.
Buying online opens the door to many exotic and varied trees, often with fairer prices (plus a friendly online community waiting to guide you on your growing journey!).
Here's our pick of the 22 best fruit tree sources.
In business since 2005, this vast nursery sells a selection of potted apple, pear, and citrus trees as well as uncommon/tropical fruits.
Extensive planting and care guides are provided on each product page.
This nursery has a "30-day Alive & Thrive Guarantee" for all purchases and offers one-time replacements with a 25% restocking fee.
Severe weather forecasts will delay shipping, and FastGrowingTrees is happy to delay deliveries based on customers' local climate concerns.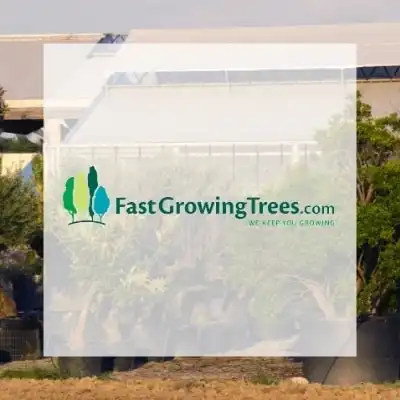 Founded in 2001, Nature Hills stocks a wide array of potted and bare-root apple, citrus, pear, stone fruit, and tropical fruit tree varieties with pro planting/care tips provided on individual product pages.
A 1-year plant warranty and store credit are offered if proper care has still resulted in loss, but in most cases all sales are final.
Weather restrictions delay shipping, and Nature Hills Nursery allows customers to hold their deliveries until local conditions improve.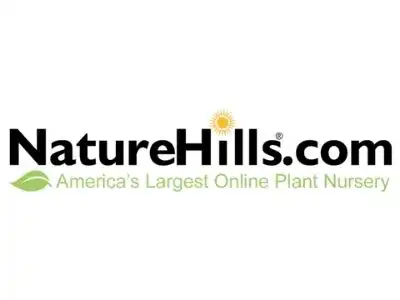 Stark Bro's has supplied fruit trees to home gardeners since 1816 and currently ships potted and bare-root apple, exotic pear, citrus, and most stone fruit varieties.
Online growing guides are provided for general directions.
Varied tree growth rates and localized storms/hurricanes lengthen estimated shipping windows.
One-time replacements are offered within 14 days of receiving damaged/unsatisfactory trees; otherwise a one-time merchandise credit is issued within one year valued at 110% the original tree price.
This non-profit conservation organization was founded in 1972 and presently sells pear, apple, blackberry, blueberry, raspberry, and stone fruit trees in bare-root, potted and semi-dwarf varieties.
All orders are provided with growing instructions and ADF replaces unsatisfactory trees within one year.
Potted trees are shipped year round while bare-root orders are shipped in accordance with local frosts, with fall deliveries made November 1st through December 10th and spring shipments February 26th through May 30th.
Agricultural laws prohibit shipment to HI/AK/AZ.
Grow Organic has been selling sustainable, great-tasting potted and bare-root fruit trees since 1976.
Varieties currently includes apple, pear, mulberry, hybrid stone fruits, jujube, and multi-graft varieties.
Orders ship to contiguous US only, and shipping isn't permitted via USPS/P.O. boxes. Also, bare-root trees can't be shipped with potted trees.
A fruit tree growing guide PDF is provided on their site, and GrowOrganic has an in-depth return policy based on perishability and dormancy.
In operation since 1876, Burpee presently specializes in all-American apple, exotic fig, peach, citrus, and jujube trees.
Trees ship in bare-root and potted form with growing instructions and arrive according to your grow zone, so expedited shipping is not offered.
Unsatisfactory trees have a 1-Year Guarantee and returns/refunds are not accepted in the case of neglect or extreme weather. Some varieties are limited for AZ/CO/FL.
Founded in 2014, this family-owned nursery specializes in potted apple, citrus, fig, pear, and stone fruit trees. Planting and care instructions are provided online for each unique variety.
Shipment is solely through FedEx and can take 5 days+ to deliver to north-western areas.
All sales are final once trees are removed from their shipped container, and you must claim damaged goods within 5 days of purchase to receive substitutes/refunds.
This family-run company has provided fruit tree selections to US gardeners since 2007 and currently sells potted and bare-root apple, pear, stone fruit trees plus exotic varieties including guava and loquat.
Planting and care instructions can be found on their site, and trees are shipped throughout continental US, but agricultural laws in California restrict certain orders.
Damaged/unsatisfactory trees may be returned within 3 days of receipt; otherwise a 1-year warranty applies to all orders.
Founded in 1866, Gurney's family plant company specializes in potted and bare-root apple, fig, pear, stone fruit, and jujube trees and a selection of unique exotic varieties.
Fruit tree planting and aftercare info can be found on their website along with blog/video resources.
Trees are shipped throughout the contiguous US, and certain orders may not be deliverable to P.O. boxes.
Returns/refund requests can be directed to [email protected] or via their live chat feature.
Raintree Nursery has made it their mission to promote edible plants to US gardeners since 1972 and currently provides a wide selection of bare-root and potted apple, pear, and fig trees in addition to combo stone fruit trees, sub-tropical, and rootstock varieties.
The homepage help center provides a comprehensive growing guide from unboxing to propagation.
Trees are not shipped between June and August, and potted trees cannot be shipped to Hawaii. Unsatisfactory claims must be made within 7 days of receipt.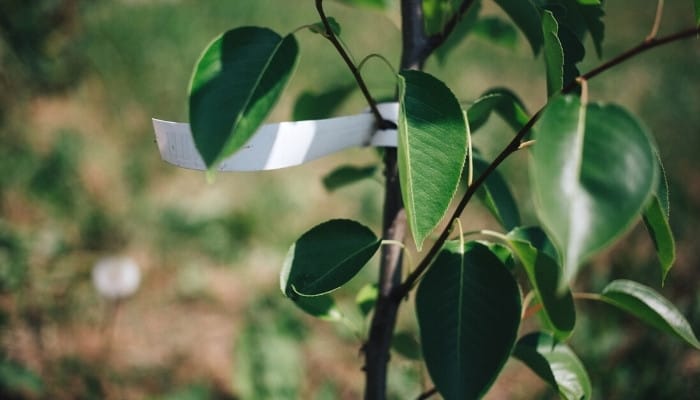 Pixie's Gardens emerged from a post-recession hobby in 2008 and is still going strong, currently selling potted, bare and semi bare-root pear, apple, fig, peach, and pomegranate trees.
Planting instructions are provided, and a 30-day warranty guarantees a refund/replacement for dead trees.
Damaged/unsatisfactory semi bare-root tree claims must be made within 24 hours for returns, and orders are normally shipped late March through early May (certain trees can't be shipped to California).
Brighter Blooms has provided interesting potted fruit tree varieties since 2005 that currently include apple, stone fruit, citrus, and pear trees in addition to tropical picks such as lychee and papaya.
Spring shipping is standard for most trees, and Brighter Blooms offers a 30-day guarantee; otherwise live trees must be returned within 2 weeks of receipt, including a 25% restocking fee.
Some general fruit tree growing guidance is available on their blog.
This commercial nursery was founded in 1901 and sells a staggering array of bare-root apple and peach varieties as well as unique pear and hybrid stone fruit trees.
A planting guide PDF and home orchard calendar are provided online.
Adams County Nursery provides a limited warranty covering the first growing season but will replace problem trees free of charge the following spring if notified by July 1st.
Trees are shipped between late February through the end of May (fall shipping is not provided).
Founded in 1980, Burnt Ridge Nursery specializes in hard-to-find apple varieties as well as pear, fig, citrus, and stone fruit trees, which are shipped in bare-root form.
General planting and care info can be found on each product page. Orders shipped winter-spring are eligible for replacement if issues are notified within 6 months of delivery.
Trees shipped in summer-fall are not covered under the guarantee.
Family-owned Grandpa's Orchard has been selling potted and bare-root fruit varieties since 2007, including a wide selection of apple, pear, stone fruit and hybrid stone fruit trees.
Extensive growing tips from planting sites to soil and pollination can be found on the homepage, and orders are typically shipped early April through the end of May.
Deliveries aren't made to California or Hawaii, and issues should be mentioned by August 1st for spring shipments or May 1st for fall orders to guarantee replacement.
Founded in 1996, this small family-run nursery specializes in old southern apple tree varieties as well as many pear and fig tree selections.
Orders are shipped via UPS from early November to early April or until their inventory sells out.
Keeping things traditional, checks are accepted instead of credit cards and orders are made via email/phone.
The trees sold are grafted, and certain varieties can be custom grafted per customer requests. Library resources are available on the homepage, but you will need to email about returns info.
Launched in 2016, Sow Exotic specializes in rare tropical fruit trees (all shipped in biodegradable planters!) including banana, fig, guava, avocado, and citrus trees.
Seasonal growing guides can be found on their site.
USDA restrictions prohibit citrus tree shipments outside of Florida, but most trees can be shipped nationwide and to Puerto Rico and Hawaii (with some exceptions).
Sow Exotics requests notification for damaged/poor-condition trees within 24 hours of delivery to be eligible for returns.
Top Tropicals launched in 2003 and provides hard-to-source exotic fruit tree varieties including annona, jackfruit, sapodilla, sapote, guava, and rare banana and mango cultivars.
Trees are shipped in potted form nationwide/Canada (though restrictions apply for California shipping).
Damage/dissatisfaction claims must be made within 3 days of receipt, and a planting instructions PDF can be found on the homepage.
Founded in 1994, the largest online marketplace also sells a small selection of fruit tree seeds and container plants including citrus, apple, pomegranate, and peach varieties.
Amazon can be home to rare finds, but take extra care to read individual seller descriptions.
Shipping and returns policies are subject to individual seller discretion, and growing information is provided by the specific vendor either on the product page or via email request.
Operating since 1921, the hardware retail giant is home to a nice selection of bare-root and potted fruit trees (with printable use and care manual PDFs), including apple and citrus trees in addition to persimmon, peach, and pomegranates.
Lowes ships to all US addresses including Hawaii, Puerto Rico, Alaska, Guam, and neighboring territories. Receipts are required within a year of purchase for refunds/replacements.
Founded in 1928, the biggest home improvement retailer in the US also sells a great variety of apple, citrus, stone fruit and tropical fruit tree varieties in bare-root and potted form.
Most trees are eligible for shipping nationwide, including Hawaii and Alaska, but deliveries cannot be made to P.O. boxes or US territories.
Home Depot offers a 90-day return window for most unopened products, but you might need to contact customer support about returning damaged/unsatisfactory trees.
Since its beginnings in 1938, Tractor Supply Co. has been an industry leader in rural supplies, which today includes a wide selection of potted and bare-root fruit trees packaged with planting instructions.
Varieties available include apple, pear, fig, and stone fruit.
TSC is unable to ship to Alaska, Hawaii, Canada, or any P.O. box address and offers a 30-day return policy on all products with proof of purchase in the case of damaged/unsatisfactory trees.
Conclusion
Each of the above sites strives to ship your order in top condition, with many even holding your purchase until your local planting time is right.
Ultimately though, the best online nursery for you will depend on taste (tropical or classic), where you're based, preference for bare-root or container trees, and your desired variety.